[1]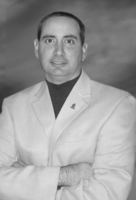 An example of MetroNet6 is as follows.
In a U.S. city or town the State Police, Fireman, Hospital 911 Personnel, Local Police, and any other required Local Authorities would have Handheld Devices that would have their own Metropolitan Network (MetroNet6) for Voice, Video, Graphics, Intelligence, Medical, and other forms of data through multimedia communications 24x7x365. This MetroNet6 would emulate a Command Control Center, using Moonv6
www.moonv6.org
[2], over the Internet to an emulated National Homeland Security Office securely for communications updates. The MetroNet6 would support both wireless and wireline technology as the physical medium for communications and the integration of wireless and wireline so either can be used on the MetroNet6. The MetroNet6 would support the ability for a command center to be established in an Ad Hoc manner to communicate with the MetroNet6 Homeland Security force and emulatedNational Homeland Security Office using wireless or wireline communications. In addition, the MetroNet6 over time should be able to add additional Ad Hoc Sub-Networks in as required such as the emulation National Guard, Air Command, or other U.S. Agencies that must connect to the MetroNet6 during a 911 disaster.
Printer-friendly version
[3]
http://cav6tf.org/html/metronet6.html
[4]
FOR FURTHER INFO CONTACT: Geof Lambert - Chairman, IPv6 Task Force, 916-852-6769
or George Usi - Subject Matter Expert, IPv6 Task Force, 916-484-1111
April 2007 News:
The California IPv6 and North American IPv6 Task Forces are pleased to announce the first physical point of presence for the MetroNet6 network to be located in Sacramento, California. Thanks to project chair George Usi for all his hard work in making this a reality.
More information can be found in the
PRESS RELEASE
[5].